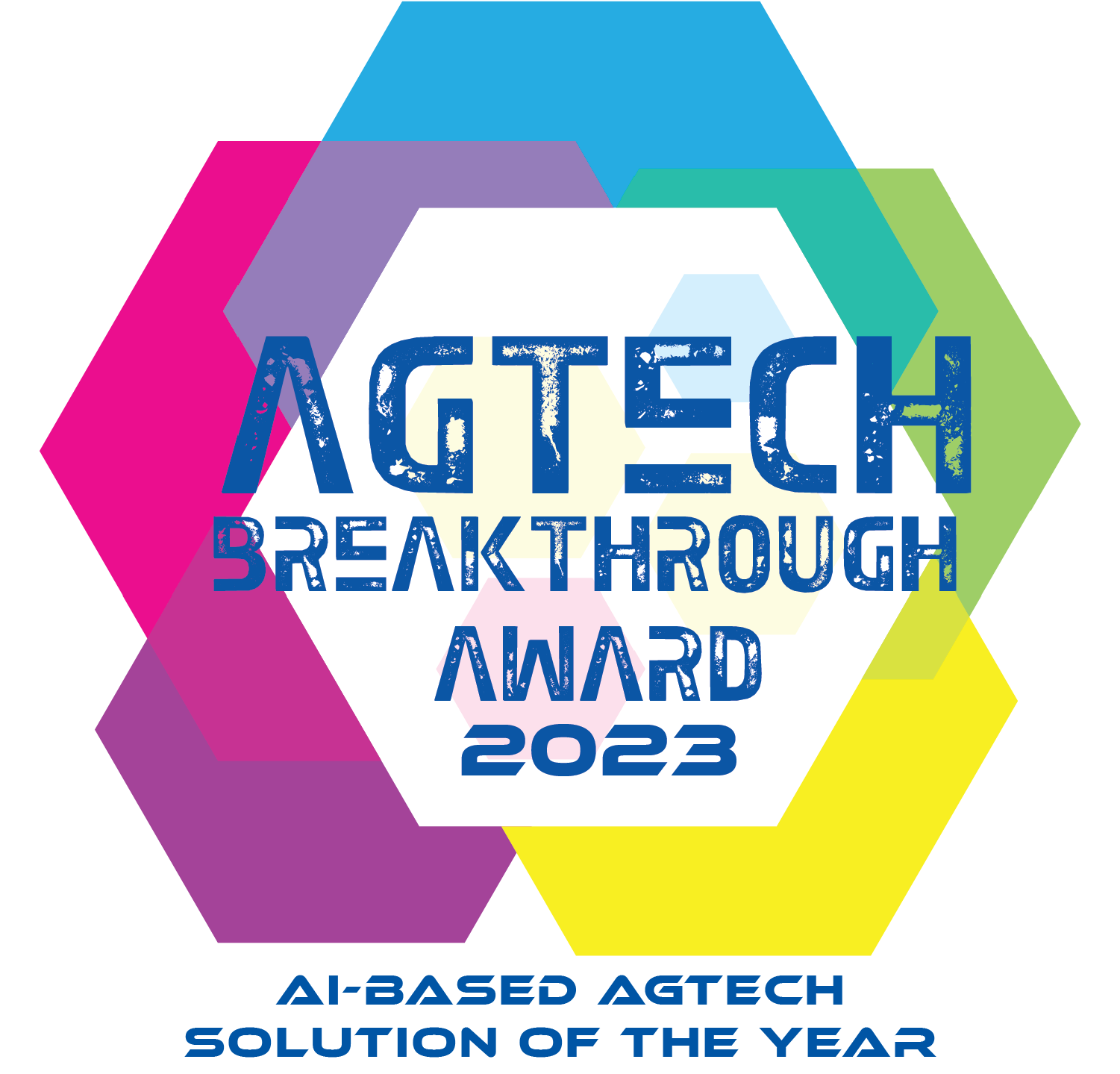 AgTech Breakthrough Awards Recognizes Doktar As 2023 "AI-based AgTech Solution of the Year"
Annual Awards Program Recognizes Innovation in Agricultural & Food Technologies Around the Globe 
Published on 18 August 2023
ISTANBUL - August 18, 2023 – Doktar has been named "AI-based AgTech Solution of the Year" in the 4th annual AgTech Breakthrough Awards program conducted by AgTech Breakthrough, a leading market intelligence organization that recognizes the top companies, technologies and products in the global agricultural and food technology markets today. 
Doktar provides data-driven technologies that allow farmers to access algorithmic recommendations about their farm ecosystem and markets. Farmers can increase efficiency and contribute to a biodiverse ecology by regenerating fauna and flora on and around their farms. 
We offer a range of services, including IoT devices, agricultural information services, and market research, covering a range of activities such as field climate sensors, digital insect traps, digital soil analysis, fertilization programs, plant health monitoring, irrigation and yield forecasting models, regional disease early warning systems, cloud and storm monitoring, and commodity prices. 
Doktar's digital soil analysis device offers a fertilization program tailored to the specific needs of each farm. In addition, Doktar's other digital technologies, like PestTrap, Filiz, and the Orbit app, offer algorithmic recommendations for customizing pesticide use and irrigation. Doktar's Farm Management System (FMS) serves as an online reporting tool, tracking and evaluating impact to ensure the successful implementation of projects.  
Our standout product, CropMap, offers real-time, detailed, and actionable data by utilizing AI to detect field boundaries and crop types. Features include crop type monitoring, harvest monitoring, and tailored solutions to customize by region, crop and data. CropMap offers up to 98% accuracy with 17 crops, such as cotton, rice, corn, and more. 
"By leveraging technology, the agricultural sector can significantly contribute to mitigating the environmental impact of farming practices and help achieve climate goals. Information-based technologies must be developed for healthier and low-priced food," said Selin Erkok, our Marketing Director. "Thank you to AgTech Breakthrough for this amazing recognition as we focus on optimizing the food ecosystem with intensive use of information and data-driven decisions. We'll continue to develop digital agricultural solutions for the entire agricultural value chain and establish effective distribution systems and business partnerships for the mass use of these technologies." 
 
The mission of the annual AgTech Breakthrough Awards program is to conduct the industry's most comprehensive analysis and evaluation of agricultural and food technology categories, including Internet-of-Things (IoT) and Artificial Intelligence (AI) based agricultural technologies, farm management, indoor farming, food quality, data analytics and many more. This year's program attracted more than 1,750 nominations from over 15 countries worldwide.  
"Doktar is revolutionizing agriculture practices with cutting-edge AI and machine learning technologies, improving efficiency, sustainability, and precision farming. Doktar provides a holistic approach to crop production by collecting all relevant data on one platform, making them our pick for 'AI-based AgTech Solution of the Year,'" said Bryan Vaughn, Managing Director of AgTech Breakthrough. "There's a definite urgency to make agriculture not only more efficient but also sustainable. Doktar offers a powerful solution, creating the space for more data-driven decision-making in agriculture." 
About AgTech Breakthrough 
Part of Tech Breakthrough, a leading market intelligence and recognition platform for global technology innovation and leadership, the AgTech Breakthrough Awards program is devoted to honoring excellence in agricultural & food technologies, services, companies and products around the world. The AgTech Breakthrough Awards program provides a forum for public recognition around the achievements of AgTech companies and solutions in categories including farm management, indoor farming, IoT and robotics, FoodTech, analytics and more. For more information visit AgTechBreakthrough.com.