Seeds of Change: Doktar's Digital Transformation
Published on 14 June 2023
A Strong Alignment with the EU Green Deal  
The European Union has set forth an ambitious objective - to become the first climate-neutral continent in the world by 2050. To achieve this goal, the EU Green Deal has been proposed, which entails creating a robust economic growth model that can withstand the challenges posed by climate change and ecological degradation. The Green Deal aims to reduce greenhouse gas emissions by a substantial 55% in Europe by 2030. 
Digital transformation in agriculture has emerged as a crucial tool in this effort. By leveraging technology, the agricultural sector can significantly contribute to mitigating the environmental impact of farming practices and help achieve the EU's climate goals. 
Carbon Border Adjustment Mechanism 
As part of the Green Deal, The European Commission has proposed the Carbon Border Adjustment Mechanism (CBAM), which sets a fair price on the carbon emitted during the production of carbon-intensive goods that are entering the EU. This supports the decarbonization of the EU industry by requiring payment for embedded emissions.  
Digital technologies such as precision agriculture, smart farming, and data analytics can promote sustainability, efficiency, and resilience by reducing greenhouse gas emissions, optimizing resource use, and calculating emissions pricing. 
Doktar's Climate and Sustainability Initiatives 
Doktar has had a strong background in digital agricultural technologies, project management, and reporting since 2017. Our digital agricultural transformation initiatives strongly align with the goals of the EU Green Deal. Doktar uses data-driven farming measures to reduce carbon emissions and improve carbon sequestration in agricultural landscapes.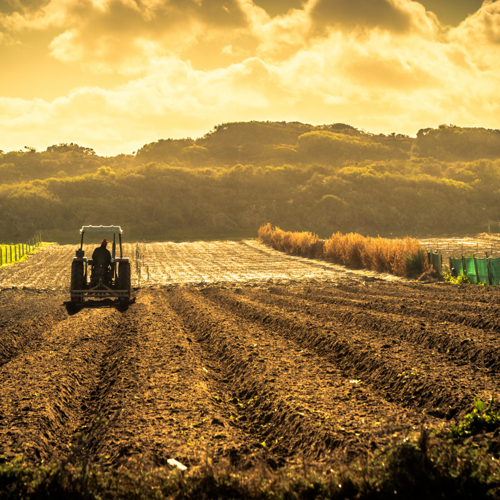 Our Climate and Sustainability Initiatives facilitate the digitalization of farmers and farms. Doktar's team has implemented such sustainability programs for global agri-food stakeholders, including industry giants such as Cargill and Coca-Cola. Doktar's programs empower farmers to make informed decisions about operations and strategy. We use data-driven technologies that reduce production costs and carbon emissions. 
Moreover, our initiatives also digitally monitor and measure carbon footprint that stakeholders can use for pricing, compensating for, and trading carbon. These programs enable farmers and other stakeholders in the agri-food sector to achieve sustainability goals, as aligned with the Green Deal. 
Doktar's initiatives aimed at digital agricultural transformation promote environmentally sustainable farming practices to ensure carbon emission reduction and sequestration. These initiatives work to improve farmers' welfare, enhance soil fertility, increase irrigation efficiency, integrated pest control, and biodiversity. 
Through Doktar's data-driven technologies, farmers can access algorithmic recommendations about their farm ecosystem and markets. Farmers can increase efficiency and contribute to a biodiverse ecology by regenerating fauna and flora on and around their farms. This is achieved by decreasing the economic and ecological costs of agricultural production per unit with the use of digital solutions. 
Doktar Digital Solutions 
Digital agricultural technologies help farmers reduce costs and carbon emissions while increasing organic materials. Doktar's customized approach reduces carbon emissions from crop and fertilizer production and also helps farmers increase organic materials in the soil. This, in turn, prevents the release of carbon from the soil. 
As an example, Doktar's digital soil analysis device offers a fertilization program that is tailored to the specific needs of each farm, preventing the excessive use of fertilizer and reducing its cost. Doktar's other digital technologies, like PestTrap, Filiz, and the Orbit app, offer algorithmic recommendations for customizing pesticide use and irrigation.
Project Management 
Providing access to digital agriculture solutions, these initiatives offer affordable and eco-friendly measures that promote sustainable farming practices. Doktar's team has extensive experience in making sure of the implementation of these measures through in-person and digital platforms. The team has developed a strong relationship with local stakeholders and farmers, achieved through regular farm visits and training sessions. These sessions focus on enhancing farmers' technical and financial literacy, as well as increasing their awareness of climate change. 
Doktar has developed advanced technologies to address challenges in project management, namely the Farm Management System (FMS). The FMS platform serves as an online reporting tool, tracking and evaluating impact to ensure the successful implementation of projects. Particularly, such tools provide quantified values of carbon emissions reduced and sequestered during farming practices. These values enable tracing, reducing, and compensating for greenhouse gas emissions, ensuring compliance with the EU Green Deal framework. 
Farmers can effortlessly record the calculated values of carbon emissions they consume and save when exporting their goods to the EU. These documented values: 
facilitate pricing the carbon; 
enable farmers to become significant players in trading carbon quotes; and 
assist partners in the agri-food sector to offset the carbon footprint of the goods and services imported from farmers. 
Doktar is aligned with the requirements of the EU Green Deal and is well-equipped to support farmers, as well as private and public actors in the global agri-food sector.  Through data-driven solutions, we contribute to the vision of a carbon-neutral world.